As part of their annual review of policies, the Homer Foundation Board of Trustees has made some changes to the Community Grants Policy. The Quick Response Grants program operates under some specific guidance approved by the Board of Trustees. This guidance is set forth both in policy and through the grant application process. The guidelines set out in policy are:
Excerpted from Community Grants Policy #04-02, 6.22.22
"Introduction: A principal goal of the Homer Foundation is to provide charitable benefit to the residents and communities within the Foundation's service area through its various community grants, and to assure that the process is fair and equitable. This is accomplished in line with the Mission and core values of the Foundation.
General Policy
The Foundation follows all applicable tax laws and National Standards for Community Foundations when administering its community grants including ensuring transparency and due diligence in its review of recommendations and applications and providing appropriate oversight for approved community grants.
Funding is limited to the types of organizations listed below serving the Foundation's service area of the southern Kenai Peninsula, from Ninilchik south including the communities surrounding Kachemak Bay. The following types of organizations may receive funding:
Non-Profit Organizations based within our service area or non-profit organizations providing services or a project within our service area, recognized by the IRS under section 501(c)(3), and other qualified not-for-profit entities.
Faith-based social service, youth, or community programs are eligible if the following conditions are met: 501(c)(3) organization; program/project has a board-approved mission statement and program/project budget separate from the organization's sacramental or theological budget; secular programs or services are available to eligible participants without regard to religious belief or willingness to participate in religious activities, and the organization ensures that Foundation contributions are not used to support religious activities such as worship or proselytizing.
Societies and Groups not recognized by the IRS under section 501(c)(3), but are functioning to enhance the quality of life within our service area are eligible for consideration for projects that benefit the communities we serve. These organizations will need to provide satisfactory expenditure responsibility for the individual projects.
Individuals are funded primarily through the various scholarship programs the Foundation administers. Other requests from individuals will be considered on the merit of the project and how it will benefit the community; there must be no personal benefit to the individual proposing the project. Contact the Foundation to discuss your project before applying.
The Foundation shall not grant funds for politically directed programs or projects.
The Foundation has delegated authority to the Community Grants Committee (CGC) to approve grants through the non-competitive year-round grants program up to a designated cap. A letter of inquiry is required for requests above the cap.
The CGC Chair assures appropriate committees are constituted for each of the different types of community grants. Individuals serving on any review committee abide by the Foundation's conflict of interest and disclosure policies. (See HF Conflict of Interest Policy #05-03 and HF Scholarship Committee Conflict of Interest Statement.)
The Foundation Board of Trustees receives community grants reports at least quarterly, including detail on any community grants approved through the waiver process. Acceptance of this report is recorded in the meeting minutes. Fund holders receive reports at least quarterly with detail on any community grants from their funds. All community grants are reported annually in the Foundation's Annual Report.
For all community grants, the Foundation assures donor intent is followed and that it meets Foundation policies and applicable tax regulations.
The Foundation proactively matches grant requests to fund advisors' interests and seeks out needs in the community that align with specific funds when earnings are available.
For grant eligibility, each type of grant (Quick Response, City Grant, Donor Advised Fund recommendations, Community Impact Grants, or other special grants, unless so designated by the Board of Trustees, etc.) is considered separately.
The Homer Foundation Board of Trustees (BOT) will appoint committee members for all grant committees. BOT members may remain Community Grants Committee (CGC) members for as long as they are appointed to the committee. For non BOT members of standing committees, there will be 2-year terms for each member, with a term limit of 3 full consecutive terms. The Board will approve members to these standing committees through running appointments as needed. These appointments come from the recommendation of the Executive Director and CGC chair based on interviews with potential candidates. Committee members may be removed by a majority vote of the Board of Trustees.
Policy and Procedure Review: The Foundation BOT shall annually review and approve committee make-up, grant application and guidelines, due diligence for grants, and these policies and procedures to assure they meet current legal requirements and industry best practices."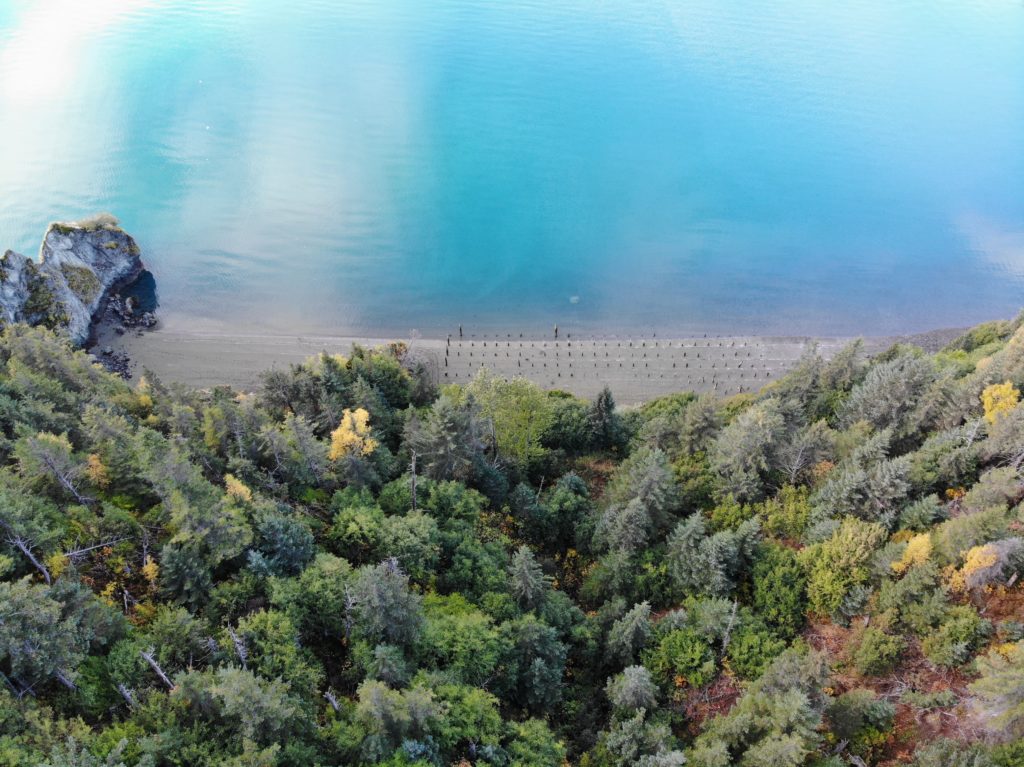 Along with the above policy section, the Board of Trustees has approved the following general guidelines for grants. These can be found on the grant application and are communicated to each applicant when they start an application.
Per the instructions to the applicant, the foundation wishes to fund grants that:
Enhance the quality of life
Are consistent with Foundation policies
Have a high likelihood of success
Have a long term impact
Create leverage
Encourage volunteers/volunteerism
Expand capacity
Provide possibilities
Demonstrate change
Provide hope
Provide opportunities for new participants in ongoing programs
Show support with other donors, grants, the organization, etc. as appropriate to the grant
Applications are not expected to fulfill all of these points. No application could. We are asking that applications represent some of these criteria. The more attributes displayed, the stronger the application.
There are some areas the Board of Trustees is less interested in funding. While funding for these areas is possible, it is discouraged except under the most unusual circumstances. Those areas are:
General operating expenses
Routine maintenance
New buildings
Fundraising
Projects requesting funding more than once within a twelve-month period
Lastly, the expense being ask for in the grant must be prospective. The Quick Response Grant program does not provide funding for expenditures already incurred. 
If you have questions regarding these guidelines, please call Executive Director Mike Miller @ 907.235.0551 before you begin an application.
If you've not been past there recently, you really should swing past the City of Kachemak park project. The improvements are amazing! The court is paved and fenced, the Pump Track is looking good and the new playground equipment is going in. Hats off to the committee overseeing this project and Mayor Overway and the city council for their vision.  This will be a community asset for years to come. The Homer Foundation has been acting as fiscal sponsor forv the program. Fiscal sponsorship is a great way to facilitate grass root philanthropy and mobilize community energy for everyone's benefit. Thus far over the years we have facilitated several projects such as the Homer Skatepark improvements, Boathouse Pavilion and Karen Hornaday Park playground.  The community has been enhanced by these projects and we're proud to have played a part in making them happen. 
We're looking forward to the official opening!
Mike
---
Pick.Click.Give.
There is still time to make changes to your contributions through the Pick.Click.Give. program. When you choose the Homer Foundation, know that all contributions stay locally and help the more than 50 non-profits and students through grants and scholarships annually. This year, we have granted more than $435,000 (or $244,000 without K City and Skatepark) total for projects like new playgrounds, trail maintenance, youth camps, a community ceramic studio, new positions, and land conservation. We are here working with non-profits and matching their needs to donor dreams, so you don't have to know what nonprofits need help with now.
If you want to support us at any level, choose the Homer Foundation through Pick.Click.Give. until August 31st. 
---
Welcome New Funds!
We are excited to announce a new Agency Stewardship Non-Endowed Fund, the Homer Rope Tow Fund. We look forward to working with the Homer Rope Tow, also known as Kachemak Ski Club.
The Homer Foundation loves the number of new funds this past year, at a current record of 7 this fiscal year. We are here to work with you to help meet your philanthropic goals.
---
Recent Grants
You have helped make a difference in your community! See how your support has impacted the world around you:
Friends of the Homer Public Library
Read Beyond the Beaten Path: Summer Reading Program at Homer Public Library
FHL and the Homer Public Library provide Homer's youth with quality programming to promote literacy, creativity, and personal growth. Summer reading programs are a key way for school-age children to prevent the "summer slide" in their reading skills over the course of summer vacation. The Summer Reading Program reaches individuals of all ages, from birth to adulthood. To complement this year's theme, Read Beyond the Beaten Path, they plan to hold many events outdoors. Reading beyond the beaten path takes us out into the world—camping, hiking, fishing, boating, tide-pooling, biking—exploring nature and our imaginations.
This $4,820 grant was funded through the Opportunity Fund, an unrestricted fund of the Homer Foundation. 
HoWL, Inc.
HoWL's Rock Climbing Revival
The HoWL Rock Climbing Revival is a three-part project that will primarily take place during HoWL's Instructor Training Trip (ITT) on June 6-10, 2022. It includes instruction, site management and equipment maintenance at two rock climbing locations across Kachemak Bay, Kachemak Crack and the Woz. The HoWL Rock Climbing Revival project will benefit all participants of HoWL and Center for Alaskan Coastal Studies programs, by incorporating high-level risk management training into field staff training. This project will directly benefit the participants on HoWL's two climbing trips this summer and participants in all of HoWL's climbing trips in the future. Additionally, this project will benefit the climbing community of Alaska, and anyone who seeks to rock climb in Kachemak Bay State Park.
This $5,000 grant was funded through the Homer Foundation's Opportunity Fund.
Ground Truth Trekking
Tutka Backdoor Trail Sustainable Future
This grant will help in developing a long-term plan to improve and keep open a new, volunteer-built, 32-mile trail system in Alaska's Kachemak Bay State Park. Funds will support field logistics and the consulting services of Interior Trails to do a field review of the trail. The review will document prioritized needs and create a framework for collaboration between volunteers and park staff. This will improve outdoor recreation access for the Homer and Southern Kachemak Bay communities.
This $5,000 grant was funded through the Opportunity Fund, an unrestricted fund of the Homer Foundation.
Kachemak Bay Running Club
Steens Running Camp
Steens is a legendary running camp, run by the top coaches in the country, with the top professional and collegiate athletes as camp leaders. Steens emphasizes teamwork, responsibility, determination, leadership, and some amazing trail running too. We will add 11 new leaders to our community with high school athletes who are planning to attend.
This $2,500 grant was funded through the Opportunity Fund, an unrestricted fund of the Homer Foundation.
---
Philanthropy Fact of the Month
An estimated 25.1 percent of US adults volunteered in 2017, contributing an estimated 8.8 billion hours, valued at approximately $195.0 billion.
At the Homer Foundation, May is "scholarship" month. This year we are privileged to award $43,000 in 15 unique scholarships to deserving local young people. This is the most we have ever distributed in a year. Scholarships vary from $500 up to $8,000 depending on the size of the fund established or grown by the donor.
It is probably more accurate to say May is the culmination of many months of work that started last fall. Coordinating with our amazing donors, posting scholarships on the internet, arranging a committee for each scholarship, and reviewing many hopeful scholarship applicants. Many thanks to the schoolteachers and counselors, the volunteer committee members, the donors who had a vision for each scholarship, and our Executive Assistant, Lauren Seaton, who coordinates this process. It takes a community.
Congratulations and good luck to each of our awardees:
Scholarship Recipient Name
Alain and Daniel Rieser Mariah McGuire
Beluga Tail 1 Non-Fiction Writing Liam James
Beluga Tail 2 Non-Fiction Writing Olivia Glasman
Mary Joyce Robinette Memorial Blake Lemons
Diane Wambach Shoot for the Stars Tyson Walker
Drew Scalzi Memorial Martime Liam Houlihan
Drew Scalzi Memorial Martime Kapitolina Reutov
Drew Scalzi Memorial Martime Blake Lemons
Fish & Wildlife Blake Lemons
Health Care Providers Kapitolina Reutov
Health Care Providers Isabel Kulhanek
Heather Pancratz Memorial Scholarship Justin Trail
Kachemak Medical Group Olivia Glasman
Nikki Geragotelis (Fry) Memorial Kapitolina Reutov
Nursing Studies Jessica Sonnen
Ptarmigan Arts Visual Arts Mariah McGuire
Sutton James Miller Memorial Alex Franklin
Mike
---
This 0.8 FTE flexible position will work in all aspects of development and marketing for the Foundation. The position reports to the executive director and works collaboratively with other foundation staff and the Development Committee. The position supports day-to-day operations of Homer Foundation while focusing on brand awareness, relationship-building, fund-raising, and leading effective communication.
If you know someone who might be the right fit for this position, feel free to send them the information. 
---
Our community stepped up and helped support those in need during the COVID-19 pandemic.
The Homer Foundation COVID-19 Response Fund supported nonprofits that provided critical services throughout the Southern Kenai Peninsula whose missions were impacted by the pandemic.
Except for a generous $10,000 gift from the Rasmuson Foundation, the COVID Response fund was entirely funded by community donations. The community saw the need and opened their hearts and generously responded. We are so grateful to all the donors who made this fund possible. Thank you. Because you cared for the community, we could play our role by providing a responsive, local option to fill needs and support partner agencies in fulfilling their missions.
Just over 2 years from inception, at our last meeting the Board of Trustees closed out the fund. This fund helped organizations maintain operations and effectively respond to increased demand from clients. In line with fund guidelines, any remaining donations were distributed to local anti-hunger and anti-poverty fighting organizations.
Below is a list of all disbursements:
Alaska Coalition for Veterans and Military Families, $500
American Cancer Society, $2,500
Anchor Point Food Pantry $13,952
Anchor Point Senior Center, $4,200
Bunnell Street Arts Center, $2,500
Cook Inlet Council on Alcohol and Drug Abuse, $2,500
Haven House, $2,500
Homer Community Chest, $4,452
Homer Community Food Pantry, $7,301
Homer Council on the Arts, $2,500
Homer Farmers Market, $5,000
Homer High School, $2,500
Homer Senior Center, $4,750
Hospice of Homer, $799
Kachemak Bay Family Planning Clinic $2,500
Ninilchik Community Library, $2,500
Ninilchik Saturday Lunch Program, $4,452
Ninilchik Senior Center, $1,500
Voznesenka Community Council, $2,500
Wellspring Group of Seldovia, $2,500
Again, on behalf of the Foundations and all of those who were helped, thank you. 
---
Welcome New Fund!
We are excited to announce a new Agency Stewardship Non-Endowed Fund, the Friends of Kachemak Bay State Park Fund. We look forward to working with the FKBSP in this new capacity. 
---
Recent Grants
You have helped make a difference in your community! See how your support has impacted the world around you:
Homer Emblem Club
Close Up to DC
The Homer Emblem Club works with Close Up to provide HMS students access to their DC-based program. In DC, students will be divided into small groups alongside young people from across the country. Close Up's trained Program Instructors lead these small groups through the week's comprehensive, academically driven schedule. Students visit the iconic monuments and memorials in Washington, DC, where Close Up instructors use the capital as a living classroom. Throughout the week, Program Instructors lead discussions with students, connecting the history they learn in the classroom with how it has shaped our current government and political process. 18 local students will be benefiting from this program this year.
This $500 grant was funded through the Homer Foundation's Opportunity Fund.
Pier One Theatre
Summer Youth Theatre Program
Pier One Youth Theatre will offer six summer camps this year for children ages five to seventeen. Camps will be in Homer and Seldovia this year. Pier One prides itself on the ability to teach theatre skills while providing a unique, unforgettable experience. The camps offer kids a chance to be immersed in the world of theatre: a world of focus, experimentation, and creative play. How impactful is this program? Approximately 685 total community members engaged, with 5 Instructors, 100 camp attendees, and up to 580 Audience members. We hope to catch a show this summer and encourage you all to as well to support this program!
This $5,000 grant was funded through the Willow Fund, a donor-advised fund of the Homer Foundation.
---
Philanthropy Fact of the Month
The nonprofit world employs 10% of America's workforce.
"Snow in April is abominable," said Anne. "Like a slap in the face when you expected a kiss."
― L.M. Montgomery, Anne of Ingleside
Are we in the second false spring? Or still in the first? It's hard to say. It is very nice to notice the extra minutes of sun each day.
I had my right knee replaced in January. It's coming along fine, thank you. The post-surgery pain is gone and it feels much better to walk compared to the old knee. I have had weekly bouts of physical therapy since the surgery (Kudos to the SPH Rehab staff) and if you have been to physical therapy you know what a mixed blessing it can be. There can be a whole lot of discomfort which, in the end, results in something that works better and lasts longer. If you push through and do it.
I think the last couple of years has been that way for most of the world. We've been through vaccinations, masks, distancing, more vaccinations, cancellations and closures. More than a little discomfort, but making (hopefully) for a better ending. As we look forward to summer on the southern Kenai Peninsula, we see bright spots and reports of businesses booking out tours and lodging and generally expecting a good tourist season.
At the Foundation, we see nonprofits realizing the value of making sound investment decisions and starting to grow funds for future financial stability. It is good to see others in the community planning for the long term and it's humbling to be trusted with those hopes and dreams.
I feel optimistic. It must be spring.
Mike
---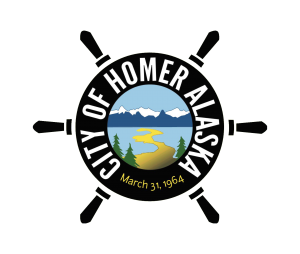 City of Homer Grants Program
The Homer Foundation's City of Homer Grants program is made possible through an annual allocation from the City of Homer and annual earnings from the City of Homer and Kachemak City endowment funds. Criteria have been established taking into consideration the City of Homer's intent to support locally-based non-profit organizations that provide services within the City of Homer, and Kachemak City's intent to support those organizations that provide services within the City of Homer that benefit the residents of Kachemak City. This year, $31,401 was granted to the following 14 organizations: Bunnell Street Art Center, Center for Alaskan Coastal Studies, Cook InletKeeper, Homer Community Food Pantry, Homer Council on the Arts, Homer Farmers Market, Homer Hockey Association, Hospice of Homer, Kachemak Bay Family Planning Clinic, Kachemak Heritage Land Trust, Kachemak Nordic Ski Club, KBBI, OPUS, and SPROUT Family Services. We are proud to facilitate this support each year for all the good these organizations provide for our community!
---
Welcome New Fund
We are excited to announce a new Donor-Advised Non-Endowed Fund, the South Peninsula Hospital Foundation Fund. We look forward to working with the SPHF to help them grow. 
---
Recent Grants
Kachemak Ski Club
Ski on!
The Kachemak Ski Club, (sometimes referred to as the Homer Rope Tow) was awarded $1,000 to fund a free ski day in honor of World Telemark Ski Day. For over 70 years the Kachemak Ski Club has been introducing children and adults of all ages in the Homer area to downhill skiing and snowboarding through instructional programs based at the Homer Rope Tow.
A great way to shake off the late winter blues.
Friends of Kachemak Bay State Park
More and Better Trails!
The Friends of Kachemak Bay State Park's mission is to promote the enhancement,
preservation, and protection of the natural, recreational, scientific, and historical
resources of Kachemak Bay State Park. To help with that ever-growing mission, the Friends of Kachemak Bay State Park was awarded $3,699 to purchase a walk-behind mower for trail maintenance and help in establishing new hiking trails in the Cottonwood- Eastland section of KBSP. The "Friends" currently maintain foot trails with handheld weed whackers. In many places using a walk-behind mower, instead of a handheld weed whacker, will save considerable time and volunteer labor that could be better used elsewhere. We look forward to seeing the improvements and new trails.
---
Philanthropy Fact of the Month
There are 1,812,473 registered nonprofits in the United States, as of December 2020.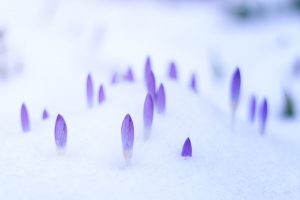 Shortly after I started here, the board held a retreat to determine our course for the next season. The strategic plan that came out of that retreat noted three overarching areas the Board wanted to focus on. Without fully unpacking them, the items were:
Attract and Steward Donors
Deepen Organizational Effectiveness and
Build Internal Capacity.
We have been working towards number three for the past two years, through fiscal planning, strategic alignment, and grant development. The goal was to add a position that will be instrumental in our vision as a foundation of reaching $20 million under management and through bequests by 2028. Last week, after a lengthy application process, we were notified that the MJ Murdock Charitable Trust has awarded the Homer Foundation a three-year capacity-building grant to hire a Director of Development and Marketing. This additional capacity makes it possible to reach out further and more thoroughly into our entire service area. We are so pleased and grateful to the folks at MJ Murdock who saw in us the ability to continue to grow and serve this region as the choice for local long-term philanthropic solutions.
Thank you MJ Murdock Charitable Trust for investing in the southern Kenai Peninsula.
Be on the lookout for a job announcement on our Facebook and other places such as the Foraker Group jobs board and similar sites.
Mike
---
We've Moved
After many years in the same office, the Homer Foundation has moved… next door. We are still in the bottom level of the corner building on Ben Walters but have moved to a larger suite. If you come by the office, know we are in the old location of Kenai Peninsula Youth Court who is now in our previous suite. Our mailing address remains the same: 3733 Ben Walters Lane, Suite 7, or PO Box 2600, Homer, AK 99603.
---
Welcome New Fund
We are excited to announce a new field of interest fund, the Anchor Point Fund.
A field of interest fund, the Anchor Point Fund's purposes to create a place to allow people to donate to help nonprofits serving the Anchor Point community.
This fund is an acorn fund, which means the donor does not have the fund minimum of $10,000 but is committed to raising the difference in the next two years. If you're from Anchor Point, keep your eyes open for announcements on how and where to give. 
---
Recent Grants
You have helped make a difference in your community! See how your support has impacted the world around you:
The Conservation Fund
Congratulations to our most recent grant recipient, the Conservation Fund! This is a nationwide organization dedicated to practicing conservation to achieve environmental and economic outcomes. Their most recent project in Alaska is here in Kachemak Bay, with the acquisition of a 5-acre beachfront property which will secure and greatly improve public access for the Saddle Trail in Halibut Cove. According to Alaska.org, Saddle Trail is one of the most used trails in Kachemak Back State Park and is critical for recreation and trail access. The end goal is to turn this property over to the state parks who have long desired to secure the property, but did not have the resources. The Conservation Society is currently working to raise the funding needs to permanently protect it for the public. The Board of Trustees was pleased to provide a leadership grant of $20,000 grant from the Homer Foundation as one of the first sources of funding towards their goal of $300,000.
To find out more about this project and the ways to support it here: 
Kachemak Heritage Land Trust
This organization received a $3,740 grant for its Caring for the Land project. This grant is a matching grant with the US Fish and Wildlife Service to help bring the Land Trust systems into best practices as a land trust, as well as strengthen their stewardship program. 
Kachemak Bay Running Club
Through this winter, KBRC has been offering new programming to young runners, ages 12-17, by holding practices at SPARC and helping coordinate travel to competitions in both Anchorage and Washington. This is a new program for the organization, and they have received a grant from the Homer Foundation to cover the SPARC rental fees.
---
Philanthropy Fact of the Month
The least charitable state in the union in 2018 was Nevada. At the opposite end of the scale, the most generous states were Minnesota, Utah, and New York.
The Homer Foundation, a small but growing community foundation, is seeking its first ever Development and Marketing Director. The Homer Foundation is located "at the end of the road" in Homer, AK and on the shores of Cook Inlet and Kachemak Bay. The large service area includes several unique communities and rural areas. Because community foundations have a broad mission, this is your chance to make a difference in all areas of a community. This 0.8 FTE flexible position will work in all aspects of development and marketing for the Foundation. The position reports to the executive director and works collaboratively with other foundation staff and the Development Committee. The position supports day-to-day operations of Homer Foundation while focusing on brand awareness, relationship-building, fund-raising, and leading effective communication.
Examples of duties include:
FUNDRAISING
Provide exemplary donor relationship and recognition.
Provide donor-focused administrative coordination to the Board and Executive Director, including setting up donor meetings.
Effective and regular use of donor database to track and cultivate donors and prospects.
Conduct new donor research and solicitation.
Track fundraising metrics for the Executive Director, Development Committee and Board.
Gather information to be used to engage donors and to perform pertinent outreach activities.
Manage and grow relationships with individual, corporate, business and prospective donors, including, when appropriate, direct solicitation.
Support grant proposal development and reporting as appropriate.
Execute the Foundation's mail and electronic fund-raising plan.
Working as a part of a team to plan, develop, and implement Homer Foundation's annual Halibut Cove Live and other fundraising events including promotions.
As a team, develop and implement an annual plan based on a multi-year Development Strategy; track and report progress using specific metrics.
COMMUNICATIONS
Develop stories about donors and grant impact to use to tell the foundation's story.
Create cost effective, professional media to promote the work of the foundation.
Draft written communications, including print and online newsletters, annual report, press releases, outreach material, and fundraising material.
Develop and manage the Foundation's social media program.
Represent the Foundation in the community and promote public understanding of the Foundation including public speaking engagements.
Organize and manage donor/community outreach events such as the Annual Meeting, Annual Picnic and other fund raising events.
Develop new outreach ideas to touch new markets in the Foundation's service area.
Establish and maintain positive relationships with area businesses and organizations.
KNOWLEDGE, SKILLS & ABILITIES
Ability to be collaborative
Passion and commitment to nonprofit service
Have demonstrated skill with office technology including, PCs, Outlook, Office, Word Press, video editing software, etc.
Ability to maintain and establish relationships across a broad spectrum of personalities.
Ability to think ahead, propose new ideas, be willing to adapt, and be proactive with addressing challenges or changing priorities.
Successful experience working in a small office group.
Excellent and creative verbal, writing, storytelling, and interpersonal skills.
Ability to take initiative, manage multiple tasks, have great attention to detail and superb organizational skills.
A well-qualified candidate will possess a four-year degree in communications, marketing, nonprofit management or a related field and 2 years in a related position; a two-year degree in communication, marketing, nonprofit management or a related field and 3 plus years of related experience; or other education and experience that provides the skills to succeed in the position.
Benefits: PTO, 6 paid holidays, flexible work days, employee giving program
Starting Salary: $29.00 Per hour for a 1664 hour year
Interested candidates should send a resume and cover letter to mikemiller@homerfoundation.org or
Homer Foundation
PO Box 2600
Homer, AK 99603
The recruitment is open until filled.
Full position description can be found here.
Update from the Executive Director
February newsletter? Already? What happened to January? I guess I'll have to talk about red roses and chocolate hearts. Or not.
Of all the ways to honor your love for someone, a gift in honor of that relationship is a unique way to say, "I love you" and says you know and understand the things that your significant person cares about. Does your special someone love cats and dogs? Think about a gift to the Homer Animal Friends Agency Endowment. Does your significant other love the arts? We have several "arts" related endowed funds. You get the idea. Click the "Family of Funds" button below to find more information and a full list of our funds.
Remember, a gift to an endowed fund will last as long as your love…. forever.
Mike
---
Legacy Society
Did you know it is easy to leave a legacy for your community?
Wills, Bequests, and Living Trusts
If you are looking to leave the legacy gift via a Homer Foundation fund in your will, you can do so by adding as little as one sentence in your will to complete your gift:
"I give to the Homer Foundation of Homer, Alaska, Tax ID #92-0139183 (all, or __ percent of) the rest, residue and remainder of my estate for its general purposes."
You can also be specific to a fund for a cause (arts, children, hunger, environment, etc). You can even specify a particular nonprofit agency. For more options, please click here for sample bequest language to be included in your will or other estate documents.
This type of donation in your will or living trust helps to ensure that we can sustain the issues you cared about in your life for years to come.
Beneficiary Designations
Another simple way to leave a legacy is through life insurance. By designating the Homer Foundation (or a particular cause or fund) as the beneficiary of the policy.
A beneficiary designation can be in:
IRAs and retirement plans
Life insurance policies
Other Donor-Advised Funds
It takes three simple steps to make this type of gift. Here is how to name the Homer Foundation as a beneficiary:
1. Contact your retirement plan administrator, insurance company, bank, or financial institution for a change-of-beneficiary form.
2. Decide what percentage (1% to 100%) you would like us to receive and name us, along with the percentage you chose, on the beneficiary form.
3.   Return the completed form to your plan administrator, insurance company, bank, or financial institution.
---
Scholarships
Homer Foundation has 14 scholarship programs available in 2022, with up to $38,000 available for area students, including post-graduates. There are a variety of scholarships, ranging in value from $500 to $8,000. If you know a senior or recent graduate of a Southern Kenai Peninsula school, encourage them to apply. 
---
Hold the Date!!!
Halibut Cove Live is back! Hold the dates of July 16th and 17th, 2022 for this year's HLC.  We're back with great music and amazing food all set in unique location of the Quiet Place Lodge in Halibut Cove. More announcements to come! 
---
Welcome New Funds
We are excited to announce two new Agency Stewardship Funds, which are Non-Endowed Funds for area nonprofits. They are in an investment portfolio with the Homer Foundation but instead of having the principal be protected in perpetuity, the organization may access any or all of the principal. Each fund and organization have their own goals with these funds but we are excited to see more organizations utilize this flexibility offered by the Homer Foundation.
Homer Community Food Pantry Sustainability Fund
Hospice of Homer Non-Endowed Fund
---
Recent Grants
You have helped make a difference in your community! See how your support has impacted the world around you:
Bunnell Street Arts Center- Arts by Air
Live in-person concerts at Bunnell Street Arts Center broadcast on KBBI AM 890 Radio
This is a COVID-safe venue of Bunnell Street Arts Center with a limited audience and accessible-to-anyone broadcast, which provides a stable way to connect audiences and musicians. This program began in 2020 and is seeking to grow this young program into a sustainable, long-lasting staple of our community. This supports local and traveling artists, which is income and inspiration to an area of our economy that continues to struggle through the pandemic. The Homer Foundation also appreciates seeing the partnership of two local organizations.    
Kachemak Bay Conservation Society: Homer Drawdown Peatland Project Part II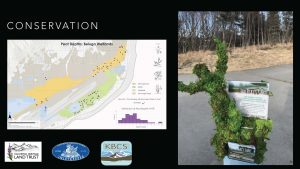 The Kachemak Bay Conservation Society has been awarded $12,000 for the second part of The Homer Drawdown: Peatland Project. This is a community-driven campaign to protect and educate about our local peatlands' role in carbon sequestration, water regulation, biodiversity, and more! The project also provides real data to help future decision-makers. With over 250 participants, the project has harnessed the expertise of more than a dozen local non-profits, as well as thousands of volunteer hours.
This project is the second part of this multi-agency effort. Along with being an important project, the Foundation Board of Trustees was very excited to see such great collaboration between local agencies. They also appreciated the education component training of almost 80 youth and providing professional development for 15 other educators.
Congratulations KBCS!
---
Philanthropy Fact of the Month
The average age of a donor in the US is 62.  
Update from the Executive Director
It is that time of year we Alaskans look forward to…yes, that's right.
Pick.Click.Give season!!!
Well, actually it's time to sign up for the PFD and if you want, take that opportunity to support Alaska non profits. If you find giving through Pick.Click.Give easy and appealing, then by all means give to support the issues and needs you care about. Now days we have so many ways to give: credit card, text to give, Facebook, or just be old fashioned and put a check in the mail. If you want the personal touch, drop by the office of your favorite non profit, they'd love to see your smiling (masked) face. Pick.Click.Give is different. No other state allows you to do this. It is a uniquely Alaskan way to to give, to share a part of your PFD to help your neighbors in need or support the great organizations that enhance our lives in so many ways.
So, while you're signing up for the PFD, consider how giving like an Alaskan will make you feel. (Sort of like dip netting, without having to fillet all those salmon!)
Mike
---
Thank you for helping us exceed our goal. With the help for some super special donors (all of you) we exceeded our $20,000 match and raised a total of $36,739!!! Wow. Thanks to everyone who donated! Every donation makes a difference at the Homer Foundation. There are no small donations and there are no unimportant dreams. Because of your help we can give more and larger grants to the 60+ nonprofits actively serving the southern Kenai Peninsula.
A special thank you to our anonymous match donor. Your leadership makes a difference.
---
City of Homer Grant Program
The City of Homer grants program provides general operation funding to many Homer nonprofits who provide essential and enriching programs to the community. The Homer Foundation administers the program as well as manages an endowment fund for the city.
---
Recent Grants
Normally we talk about our great community partners, their projects and programs who have received a grant through the Homer Foundation. This month we're changing that up a little and talk about the Youth Advisory Committee and their grant awards.
Relaunch: The Youth Advisory Committee (YAC) is an award winning youth to youth philanthropy program of the Homer Foundation. After a break due to the effects of COVID-19 protocols, we relaunched this great program at Homer High School. Previously, former Homer Foundation Board member Bonnie Jason did an amazing job growing and cultivating this program at the middle school. This year Executive Assistant, Lauren Seaton (herself a former educator) coordinated the program. Homer High School leadership and staff were very supportive of this program in their space and participants not only learned about how philanthropy addresses community needs, but they also earned community service hours for participating.
Funding: Funding for this year's YAC grants was an all-time high of $10,000. Those funds come from a combination of the Foundation's Opportunity Fund, other existing endowed Foundation funds, such as Ashley Logan Fund, Sheldon Youth to Youth Fund, David and Mary Schroer Fund and donors who have a passion about developing a philanthropic mind set in young people. We are deeply thankful to those donors who make the YAC grants possible.
Youth Lead/Youth Centric: The YAC has a strong youth voice philosophy and determines its own program goals for their grant cycle. The group decided not to be project specific as in the past, instead supporting programs in the 12-18 year old range whether they be new or on going. When reviewing the applications, the students reflected upon their desired values of supporting diversity, increasing reach for organizations, and supporting organizations outside of Homer.
Awardees: This year the following awards were recommended by the YAC:
Bunnell Street Arts Center- $500
Homer Council on the Arts- $2,000
Kachemak Bay Family Planning Clinic (the Rec Room)- $2,000
Kachemak Bay Running Club- $1,500
Kachemak Nordic Ski Club- $1,000
Ninilchik Saturday Lunch Program- $1,500
South Peninsula Behavioral Health Services- $1,500
Total – $10,000
Thanks to the 2022 YAC members (in order of picture): Lliam Boss-Harmon, Ainsley Boss-Harmon, Thea Person and Taylor Stepp (not pictured). A special thank you to staff member, Mrs. Lisa Fellows and the HHS leadership team. We look forward to more youth philanthropy at Homer High School!
---
Loss of a Leader
It is with heavy heart we acknowledge the passing of Ed Rasmuson, long time leader of the  Rasmuson Foundation. He was a leader in every sense of the word. Our heart felt condolences and prayers to his family and the Rasmuson Foundation board and staff.  He will be missed by many. You can ready more about Ed's passing on the Rasmuson Foundation website here.
---
Philanthropy Fact of the Month
71% of charitable giving in the US is from individuals. 
Update from the Executive Director
PICKING UP?
I recently spoke with another foundation who is also a funder of grants in our area. They shared that last year it felt to them as if many nonprofits had hit "pause" on new initiatives. We also felt that here locally. Last year grant requests were down due to COVID-19 in response to the associated safety questions and fundraising challenges it brought. At the writing of this newsletter, the Homer Foundation has already made 42 grants this year totaling over $123,000. That's more than 10% ahead of last year. Despite new COVID-19 challenges, it seems area nonprofits are shaking off that feeling of uncertainly and again making strides in their missions. That's nice to see.
THANK YOU VOLUNTEERS
You may not realized it, but we work with about 75 plus volunteers throughout the year. Some donate pro bono services, some are administrative, most of are on a committee of some type. We ask our volunteers to bring their experiences, expertise, and (of course) hearts to help us make wise and appropriate grant and scholarship decisions. Our volunteers do the heavy lifting that makes sure we represent the communities between Ninilchik and Nanwalek. Thank you all. We really couldn't do what we do without you.
If you'd like to be a volunteer, call me at 235-0551 or email info@homerfoundation.org.
MATCH
As this calendar year draws to a close I want to remind everyone we have (thanks to an amazing, generous donor) a $20,0000 match through the end of the year. Every donation to the Opportunity Fund will be matched dollar for dollar up to $20,000. Thanks to donors like you, we have already raised over $6,800!!! The Opportunity Fund is where we go to make more and larger grants happen in the community. The fund supports everything from food for those in need, to environmental education, to fine arts in the community plus a whole lot more. Your contribution can help us fund the needs and opportunities when they arise. Thanks to this match, giving now is a great way to multiply your community donations! If you've already given, thank you for supporting community based philanthropy. If not, you can give now using the "Donate" button below.
SAFE HOLIDAY
Whether you are traveling across the world, or across the street for the holidays, the staff and board of the Homer Foundation wishes you happiness, peace and prosperity this holiday season. Be safe.
Do justice and love mercy.
Mike
---
Holiday Hours
The Foundation offices will be closed on Friday December 24th and Friday 31st due to the holidays. Other than that, we are open 8:00am – 4:00pm Monday thru Thursday. If you need to visit us in person, please stop by then or call the office @ 235-0551 and we can find a time to meet. 
---
Annual Meeting
Thank you to everyone who attended our annual meeting. Additionally, thanks to everyone who contributed to the report and the meeting.  If you were not able to make it, feel free to watch the recording here. You can also see the annual report on our website here 2021 Annual Report.  
---
Recent Grants
You helped make a difference in your community! See how your support has impacted the world around you:
Kachemak Swim Club
Kachemak Swim Club Was awarded $5,000  as part of an effort to update their timing system used for swim meets. This organization has been using the same timing equipment for 20 years and wants to remain competitive for swimming in Alaska. Who knows, Homer might have a new Olympian soon too?
Ninilchik Saturday Lunch Program
The Ninilchik Saturday Lunch Program, a non profit that fights youth hunger, was awarded $2,000 for shelving and food for weekend take-home food bags for kids experiencing food insecurity in the K-6th grades of the Ninilchik K-12 School. This all-volunteer organization reaches 60-70 children each week in their area. What a great way to support kids! 
People's Choice Awards
People's Choice Grants: Three grants of $500 were given out by randomly drawn  Annual Meeting attendees. Esther Ashment nominated the Educators Professional Development Fund at the Homer Foundation, Matt Clarke nominated the Kachemak Swim Club, and Ole Andersson nominated Hospice of Homer. 
Homer Hockey Association
Every organization reaches a point in which the bandwidth of the volunteers no longer meets the needs of the organization. Homer Hockey Association has reached that point and has the need to hire a part-time, 5 hour a week Communications Director. HHA was awarded $4,072 for that purpose.  Look out for more from this organization soon!
---
Philanthropy Fact of the Month
12% of all giving happens in the last three days of the year.
Update from Executive Director
gratitude
grăt′ĭ-too͞d″, -tyoo͞d″
noun
The state of being grateful; thankfulness.
The state or quality of being grateful or thankful; a warm and friendly feeling in response to a favor or favors received; thankfulness.
Synonyms See grateful.
I'll be the first to admit that in our world today it is sometimes easier to see those things we view as "wrong" or unhelpful. The seemingly louder, negative issues around us get more attention and can obfuscate seeing things that are good or edifying. "Good", more often than not, can be a quiet thing. What do I mean?
Did you know for the last few years there has ben a nonprofit program in Ninilchik called the Ninilchik Saturday Lunch Program? Every weekend they provide over 60 take home bags full of food for kids who will not have enough to eat over the weekend. Over longer breaks they provide more food. They provide weekend food for every child K-6 in Ninilchik School. They provide enough so even those who might not need the food can take food if they want so no child feels singled out or less than because of their need. Enabled by grass roots support, the caring, generous hearts of a few volunteers who run this program is amazing.
As I am writing this I am aware that a few caring souls have just spent the last week helping a friend with the last few days of his life. They got him home from Anchorage so he could pass away in Homer. They kept him comfortable, making sure he received his pain medication, visiting with him 24/7, feeding him and caring for all his personal needs. All this was done for the sake of friendship and compassion.
Good things go on around us and most times, we don't even know they are happening.
I am grateful for many things. I'm grateful I'm with the love of my life. I'm grateful I live in one of the most beautiful places on earth. I'm grateful for the community in which I live and the giving, generous hearts that give back over and over making this a better place to live. I'm grateful I get to be a small part of that community.
Enjoy a Happy Thanksgiving this month.
Mike
---
Annual Meeting
Please join us at 5:00 pm on November 17th for the Homer Foundation's Annual Meeting. This will be a Zoom meeting. In the meeting we will unveil our annual report, share some successes of Fiscal Year 2021, celebrate our history and talk about what the future may hold. Of course, everyone who attends will be entered into a random drawing to give away one of three $500 People's Choice grants to an area non profit. So sign up today and join your friends celebrating our communities!
---
End of Year Matching Campaign
We are now officially in the end of year giving season. We are so blessed to have a generous donor who will match all end of year donations to our Opportunity Fund up to $20,000! Wow! Any donation to the Opportunity Fund received between now and the end of December will be matched dollar for dollar up to $20,000. That means you can double the impact of your gift. The Foundation uses the Opportunity Fund to support the areas in the community with the greatest needs. This giving season let your gift do twice as much close to home. You'll be glad you did!
---
Recent Grants
You helped make a difference in your community! See how your support has impacted the world around you:
Homer Council on the Arts
Awarded $5,000: Homer Council on the Arts can purchase equipment, furnishings, and supplies to complete the outfitting of a community ceramics studio. We are thrilled help them expand their capacity to offer access to a fun, flexible medium that would normally require an individual significant up-front investment and expertise to enjoy. Working with clay is, perhaps more than any other medium, a therapeutic and organic process. Clay offers sensory expansion, fine motor skill development, problem-solving, discipline, and pride. Offering these experiences in a social setting fosters community hope and connection. We look forward to offering community ceramics classes starting in early 2022!
Wellspring Group
Received a $2,500 COVID 19 Response Fund grant to distribute take home COVID tests in Seldovia for people who couldn't other wise make it to a testing site.
---
Philanthropy Fact of the Month
Particularly in cases of dire humanitarian need and disaster relief, aggregated amounts of small gifts are the lifeblood of philanthropic campaigns. Small Gifts matter.