Update from Executive Director
From Dictionary.com: legacy [leg-uh-see]
noun, plural leg·a·cies.
1. Law. a gift of property, especially personal property, as money, by will; a bequest.
2. anything handed down from the past, as from an ancestor or predecessor: the legacy of ancient Rome.
The Foundation was recently blessed with a bequest gift. Out of respect for what we now understand to be the donor's quiet and private life, we are not naming either the donor or the gift except to say it was the person's entire estate. The material sum of their life was gifted to the community and will make a significant impact on Foundation grants, scholarships and operations. We want to publicly acknowledge this generous gift and express our gratitude for the foresight and heart the donor had to care about and give back to the community. The donor's life has been transformed into a community legacy. Thank you.
If you want to know more about making a planned gift through the Homer Foundation please feel free to contact me at mikemiller@homerfoundation.org or all 907-235-0551. You can also find out more on our web page. https://www.homerfoundation.org/planned-giving/ We can work with you or your estate planner to leave a gift to a specific agency, or a more general need you care about. You'll feel good knowing the cause you care about will be supported.
Mike
---
30th Anniversary Kick off & Annual Picnic
You are invited to join us for our annual picnic and the kick of of our 30th Anniversary Year. The event will be July 10th 1pm – 4pm at Bear Creek Winery. Food and beverages will be served. We look forward to seeing you in person. Bear Creek Winery is located at 60203 Bear Creek Drive, Homer, AK, 99603. Parking is limited so be prepared to park at the upper parking area (just beyond the Winery) or along a side street. An email will be sent next week with more details.
We look forward to seeing you in person. Please be prepared to practice all current guidelines regarding COVID protocols.
---
Fiscal Sponsorship – Homer Skate Park Revitalization
The Homer Foundation and the City of Homer have teamed up with a group of residents who are passionate about skateboarding to improve the ramps at the City skate park. The community group, known as Friends of the Homer Skatepark (FOHS) will be collecting donations and writing grants to raise $25,000 for the improvements. The Foundation will receive the donations and other funds and buy the equipment, (per the City of Homer's approved specifications) and then donate the equipment to the City of Homer who will build and install the half pipe features. The features are moveable to allow them to be used even if the park is ever relocated.
The The Homer Foundation is providing fiscal sponsorship because we believe this to be a great charitable cause. We also believe the power of grassroots philanthropy can make our community a better place. This group has already raised $16,000 of its goal of $25,000.
If you want to make a donation to the to help with this project, either send or drop off a check to the Homer Foundation. Please note in the memo line "Homer Skatepark Revitalization"  or use the Donate Now button on our webpage and use the "My donation is for:"  drop down menu to find the "Homer Skatepark Revitalization" and use your credit card to donate.
---
Recent Grants
You have helped make a difference in your community! See how your support has impacted the world around you:
Friends of the Homer Skatepark
This community group, operation under a Homer Foundation fiscal sponsorship, was awarded $2,500. The FOHS is a community group raising $25,000 to buy and two new portable half pipe features for the  Homer Skatepark. The skatepark, currently located at the HERC, gets a lot of use now, and use is expected to increase with updated features. It is estimated that the park will service more than 500 community users including skateboarders, roller skates/blades, bikes, scooters etc. Two thumbs up to a motivated group of parents and skaters!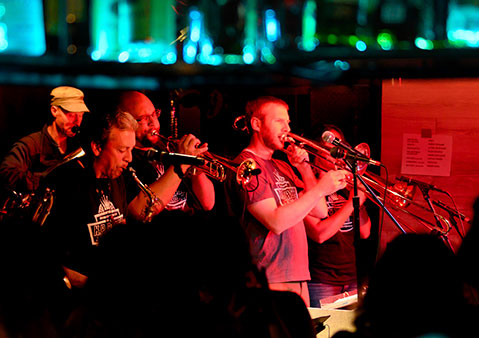 Alaska World Arts Festival
Was awarded $2,500 for their 2021 event. Actually a series of events, they bring a unique cultural perspective to our community, encouraging personal interaction through the Arts. The ultimate hope that these cultural experiences will strengthen our community and create ambassadors for tolerance and understanding diversity.
Half of the 2021 Festival events will be live in Homer and half will be online. Some will be both. Some of the Festival events will be a combination of virtual and broadcast live on KBBI Public Radio (accessible online from anywhere), and some will be virtual and shown on the big screen at the Homer Theater. In total, they hope to reach 800-900 people total at combined live events in Homer, and 500-1500 virtually. Great job using technology to enhance the arts!
City of Kachemak
The Homer Foundation has awarded the City of Kachemak a $20,000 grant to assist with a their multi phase playground improvement. As part of a $182,000 project, the grants helps with the overall goal of expanding recreations capacity in several ways. The plan includes a trail, a multi use court (tennis, pickle ball, basket ball), green space and picnic sites and adds parking and other entrances that avoid the main road. Many people park at Kachemak City  and use it as a trail head while they walk or ride bikes on the bike trail between Homer and East End (McClay Rd). The swing set area will be expanded by roughly 100% with large rocks, logs and sand pile/sledding hill added. There will be at least three more areas to bar-b-que.  The Foundation is pleased to be a major partner in reimagining a true community gathering place.
---
Philanthropy Fact of the Month
Corporate giving in 2019 increased to $21.09 billion—a 13.4% increase from 2018.