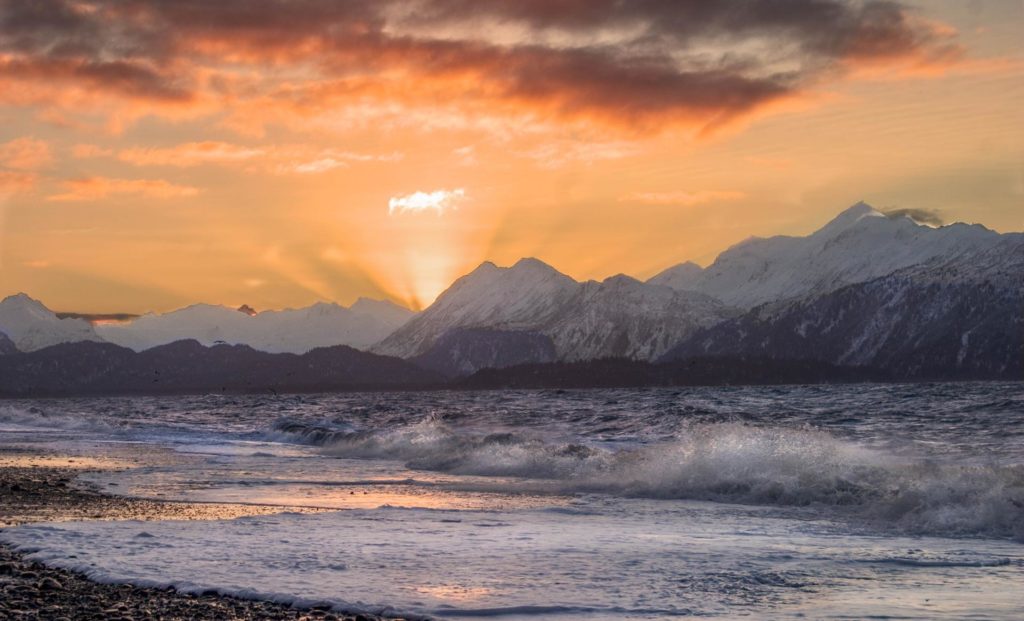 Recent Grants
Your giving has helped make a difference in your community!
Hospice of Homer
Hospice received a $5,000 Quick Response Grant to help with the production of educational videos that will help tell the story of Hospice to our local community for the purpose of increasing awareness and engagement.
Hospice has partnered with Affinity Films, a professional non-profit media production company, to produce five short 60-second films, and one longer film consisting of the five short clips edited together. Affinity Films has produced films for many Alaska non-profits including Girl Scouts of Alaska, Bristol Bay Native Corp., and The Arc of Anchorage.
The films produced for Hospice of Homer will depict the breadth of services Hospice of Homer has to offer and explore the value of volunteerism. Holly Dramis, Executive Director of Hospice summarizes the value of these videos well by stating, "Many people in our community think of Hospice of Homer as a support system for end-of-life. Though that's true, it's the smallest portion of what we do. We will use these short videos to make the community aware that we are here to support anyone who wants to borrow medical equipment: a pair of crutches for a twisted ankle or a hospital bed to ease recovery from major surgery. We are here to help anyone experiencing grief with one-on-one discussion, group support, and more. We work to connect volunteers with those who need light housekeeping and errands, transportation and company to a movie or other local event, someone to read a book aloud or shovel a walk."
These films will help tell that story better in our local community.
North Gulf Oceanic Society
NGOS received a $4,990 Quick Response Grant to help support their 2023-24 Harbor Porpoise Research Project in Kachemak Bay and nearby waters. The Society is a small non-profit in Homer and Seward, Alaska, dedicated to whale research and education since 1984. They keep track of more than 950 killer whales in the Kenai Fjords, Prince William Sound, and the Gulf of Alaska (including Kachemak Bay and lower Cook Inlet) through Photo ID. They have nearly 40 years of long-term monitoring history, and work to demonstrate trends in population health, impacts of the Exxon Valdez Oil Spill, response to food availability, and changing temperatures.
This harbor porpoise project will allow them to learn more about the abundance, ecology, biology, and threats to this species, of which little is known. And since harbor porpoises are considered an important indicator species of the overall health of the ocean (a "sentinel species"), learning more about the species tends to reveal more about the health of the overall ecosystem in which they live.
This grant will help NGOS to engage select local students to join the research activities for Summer 2023, which include 24 bi-weekly harbor porpoise surveys (May-August); and it will also allow NGOS to continue weekly-to-monthly (weather dependent) survey and water sampling August 2023 through April 2024.
KBBI Public Radio
KBBI was awarded a $5,000 Quick Response Grant this month to assist with their Transmitter Solar project. KBBI is organizing funding to install a 25kw solar array at their transmitter, which they estimate will result in an annual savings of $6,000 and will ultimately replace 18% of their current electrical usage!
The total project cost is just over $100,000 and KBBI hope to cover about 2/3 of that through grants, with the other 1/3 coming through their own funds. The plan is to start the project immediately and finish no later than Fall 2023, though possibly much sooner (perhaps in time to reap electrical savings all summer!).
---
Update from the Executive Director
End of Life Giving, Part III (continued from March Newsletter):
Happy April in Alaska……when it can be winter and spring all at the same time.
I've been talking about end of life (bequest) gifts. To recap: There is a significant transfer of wealth beginning which will take 15-20 years to unfold and will shift $30-$40 trillion dollars to the next generation. Unless something is done to steer where this wealth goes, that transfer will end the relationships the Baby Boomers generation have with the causes and organizations they cared about in life. Forever. Add to this fact that Generation X is 33% smaller than the Baby Boom generation and that will only exacerbate this future funding problem for non-profits.
We also talked about the many ways to leave a bequest gift and who those gifts may come from. You don't have to be rich to leave an end of life gift. In fact, most people making end of life gifts aren't rich. Some gifts are easy, some are more complex. All of them make a difference. All of them are worth giving.
So what's the bottom line?
This shift will have a significant impact on fund raising for nonprofits. Because of our unique mission, community foundations have a pivotal role to play in this watershed moment.
Expertise and Information
Community foundations provide the needed expertise in dealing with all manner of gifts. Art, precious metals, stocks, real estate, and even vehicles. We have dealt with all of the above. We have both the 10,000 foot view, and an up close understanding of community needs because of the grants we make. We are engaging daily with all types of non-profits. We hear their needs and help them succeed. We have a deep understanding of our local South Peninsula communities and the challenges they face.
Forever Solutions for Donors
We create solutions for donors who want to support the causes or nonprofits they care about. We can create custom charitable funds – as unique as you are – for the causes you are passionate about. Love cats and music? For one donor, we created a fund for cat care and music. Love girl scouts? One donor wanted to support travel costs for girls, so we created a fund for that. Passionate about people? Another donor wanted to support all social services, so we created a broad and comprehensive fund for that.
What are you passionate about?
What gets you riled up when you think about it? What makes you sigh when you think about it? What local agency can't you imaging your community without? We can create a fund to fulfill your philanthropic dreams. Broad or narrow, we can create the solution you want to see and manage it forever. When you give through an endowed fund at a community foundation, you life's work can live on in your community doing good, year after year, forever.
Talk to us about your dreams.