Update from the Executive Director
Halibut Cove Live 2022 is in the books! After a three-year break, we had a wonderful weekend of events at Quiet Place Lodge.
These two special evenings of music, food and fun have been a key support for the Homer Foundation's grants, scholarships and operations since 2012. Saturday evening was made more meaningful thanks to a $10,000 matching donation challenge by Diane Kaplan, CEO of the Rasmuson Foundation. The crowd rose to the occasion and gave over $11,500! Wow. This means we raised $21,500 more than we had expected. We are grateful to Diane Kaplan, the Rasmuson Foundation, and all of the donors for their generous support for the match.
On Sunday evening, we had a second challenge match offered by Paul Seaton that raised an additional $2,000 for the Foundation. This provided the perfect exclamation point on an exciting weekend of giving. Again, we thank Paul and the donors who graciously gave to support local enrichment through The Homer Foundation.
Thank you to our hosts Harmon and Pauli Hall of Quiet Place Lodge, to an amazing team of community volunteers (who helped serve, set up, tear down and more) and to the following businesses for all of the support this year:
Chef Aaron Apling-Gilman | The Grog Shop | Homer Brewing | The Saltry Restaurant | Alaska Shellfish Farms | Snow White Linen Supply | Alaska Coastal Marine
Below is a picture of yours truly and some "fabulous " volunteers.
Thanks again to everyone.
Mike
---
Pick.Click.Give.
Thank you to all those who selected the Homer Foundation as the recipient of a donation from your annual Permanent Fund Dividend. If you want to support us at any level, choose the Homer Foundation through Pick.Click.Give. until August 31st. 
---
Change to Grant Guidelines
As part of their annual review of policies, the Foundation Board of Trustees has made some adjustments to the Quick Response Grant policy and Community Grants Committee. If you want to review those changes you can find the on our website or just follow the link below.
---
Recent Grants
You have helped make a difference in your community! See how your support has impacted the world around you:
Friends of Kachemak Bay State Park
Friends of Kachemak Bay State Park are working with a local Boy Scout to complete his Eagle Scout project to build a platform for a yurt near the Diamond Creek Trailhead on the north side of Kachemak Bay State Park. This is an expansion to the available yurts in the park for public use and is going to be the first one located on the more populated side of the park.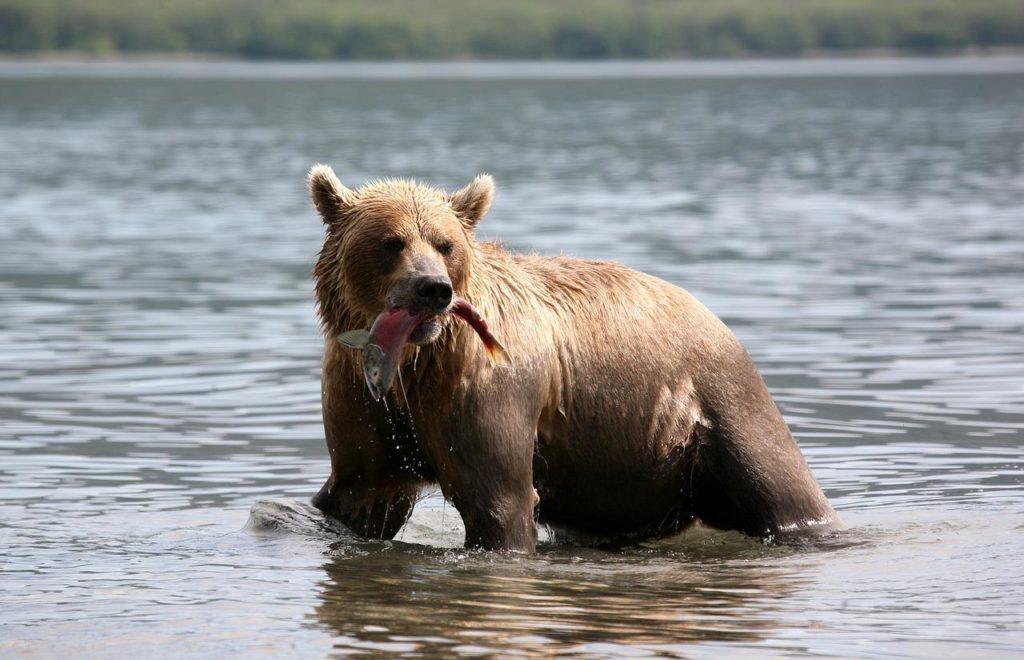 Pratt Museum
In January of 2022, the Pratt Museum began working with guest curator and Alaska Native artist, Anna Hoover, to organize an exhibition focused on Salmon Culture in Alaska Native communities. This exhibition aims to bring in voices of Alaska Native artists to create a collaborative exhibition (including opening event, artists panel, poetry event, online events, live radio program, community outreach to area villages, etc.) that celebrates the importance of salmon throughout Alaska. This exhibit will be located in the Pratt's main Special Exhibits gallery space in the Pratt Museum and will open in October 2022.  We look forward this exhibit.
---
Philanthropy Fact of the Month
Real Estate comprises over 40% of the wealth in America but Real Estate comprises less than 2.0% of charitable giving.