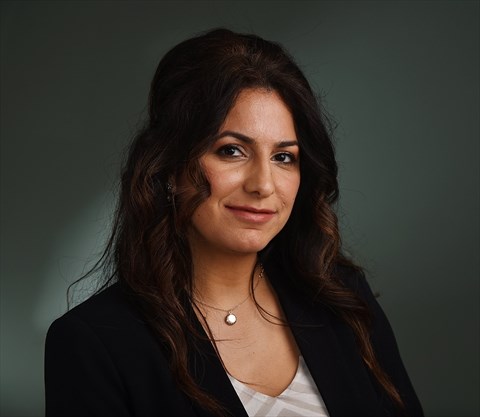 Written by Dina Al-Shibeeb
In a fast-paced world, one's goals, needs and responsibility to pay bills take a central theme and charity somehow takes a backseat at least for some of us.
Sometimes we remember how we need to be more charitable when Christmas is around the corner. This is something I have noticed as a journalist working for the Torstar community newspapers here in the Greater Toronto Area as we prepare for our Christmas editions every year.
At times, it isn't some special occasion that reminds us of how we need to give from our limited, precious time but it's a requirement to get into some highly-coveted university or fulfill some community hours criteria to graduate from high school such as the case we have in Ontario.
Sometimes we volunteer to wash some guilt or find some solace within as if it's a move for self-atonement.
But there is a bigger picture out there and it requires some discipline and attention to be woven into our daily habits and lifestyle. Charity doesn't have to be so conventional but it can be opportunities found everywhere and anywhere. And it can be an act of self discipline.
Personally, I might not have the passion to volunteer in a food drive for example, but currently I am disciplining myself step-by-step to reuse my plastics and forever forbid myself from getting my cup of Joe in these coffee cups that usually come with plastic lids.
I don't want to participate in the global plastic littering that's making up the Great Pacific Garbage Patch. This swirling vortex of garbage between Hawaii and California is estimated to be three times the size of France as I have learned in one of the stories I covered.
Not tossing plastic around might not be a conventional way of being charitable, but it's definitely seeping into the long-term perspective of our planet's well being.
How about mental health?
It has been widely criticized that mental health services even in countries like Canada, where we have universal health coverage, is only for the privileged who have money. Sometimes, mental health initiatives are not fully funded.
On top of that, the lack of proper awareness and stigma on mental health and the rise of social media require more societal bonding and talking among each other.
But research has "consistently found that favourable exchange with one's proximal social environment has positive effects on both mental health and wellbeing," one study published in 2017 reads.
So maybe saying more hellos is like pitching in more money for a noble cause.
Also, becoming more attuned with what's happening around us is a big huge charitable drive on its own.
Josh, a friend of mine told me of a story of how he helped a fellow homeless young woman when he was 24 by chance!
After finishing dinner with his family in downtown Toronto, Josh, who is now 29, couldn't finish his meal after some stomach pain. So he packed his dinner to take it home but he noticed an issue as he was leaving.
"I looked at her, she looked like she was my age," Josh, who is now 29, described the homeless young lady.
Long story short, Josh, who has an outstanding social media following, used his social media platforms to connect this young promising lady, who escaped an opined-addicted mother from northern Ontario, to be a teacher. She is now married with a home to go back to.
So maybe speak with the homeless and not judge them!
I – myself – writing these words is a testament of how charitable acts might be an opportunity looking at you directly.
I come from an Iraqi family, who fled Saddam's dictatorial rule in 1995 to Jordan. After Jordan, Malaysia, a growing and a booming country at the time, was our next destination and was one of the few countries that gave Iraqis a visa to work, make a living and save up to immigrate to Canada, New Zealand or Australia.
Both of my parents worked in Kuantan a small town facing the South China Sea but didn't have the money to send me to an English-language school.
My mother approached the late Dr. Peter Larson, former KPBSD employee and the husband of Flo Larson, Homer Foundation trustee, the principal at the time of International School of Kuantan asking him to enroll me and urged him to think from his "heart."
I was enrolled almost for free.
It's not only that gesture that bonded my family with the Larson's until this day. But it's the attention that Flo gave me that helped me so much…talk about mental health for a teen!
Flo might be in Alaska and I am in Canada, but our bond has transcended barriers especially divisive politics between Baghdad and Washington. Knowing her was not only important for my education, but for my overall growth as an adult.
---
With more than a decade of experience as a journalist, the Iraqi-Canadian Dina Al-Shibeeb covered a variety of stories from business to Syria bomb blasts to human interest features on Iraq while living abroad in Dubai. After her return to Canada, she started covering education news and municipal affairs for York Region in the Greater Toronto Area.