The Homer Foundation Board of Trustees want to send our warmest congratulations to our newest board members, Liz Downing and Van Hawkins.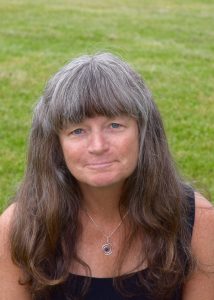 Liz Downing has a strong background in education, both as an employee and a board member. She moved to Homer in 1987, working at the Kachemak Bay Campus as the Student and Enrollment Services Manager. She currently works for the Kenai Peninsula College as the Title III Project Director, which strengthens institutions grant focusing on distance education access and success. She was also a predominant member and Vice President of the Kenai Peninsula Borough School District Board of Education, where she received the recognition of the Outstanding Board Member Award from the National School Board Association. We are already benefiting from her extensive board experience, her love for community service and hope she continues to bring in her advocacy skills for the grant recipients to the Homer Foundation.
Van Hawkins is a born and raised Homerite, who moved away to gain extensive financial experience outside, and is back to make Homer is home once again. He is a financial advisor for Raymond James as well as a current member of the Homer Kachemak Bay Rotary Club. In addition, he has been on the finance council for St. John's Catholic Church for the past two years. Van is probably most known in the community as a performing member of the Pier One Theatre group and is a large supporter of the arts in the community. In addition to all of these roles, he has also recently accepted the position as the Rotary Health Fair Co-Coordinator. We are very thankful that Van has accepted the additional responsibilities associated with becoming a trustee of the Homer Foundation. We look forward to his youthful energy to guide the foundation in maintaining and improving the communities of the Southern Peninsula.
If you see these two around town, congratulate them on this honor and feel free to ask them any questions you might have about the Homer Foundation.