From the Executive Director
Introducing Jonathon Hamilton.
Welcome to our new team member, Jonathan Hamilton. Jonathan is our new Director of Development and Marketing. Jonathan's position is funded by a capacity-building grant from the MJ Murdock Charitable Trust. Jonathan's first day is today, July 11th.
Amongst other experiences, Jonathan was Director of Corporate Sales and Marketing at Michigan Technological University, an admission counselor at Northern Michigan University, and Public Affairs Coordinator for the Fairbanks Chamber of Commerce from where he originally hails. Jonathan has earned both a Masters of Divinity and a Masters of Business Administration. Jonathan can be reached at jhamilton@homerfoundation.org or 907-235-0541.
The Board of Directors considered this grant for several years but waited for significant milestones to be met. Those milestones included the smooth and successful transition of the first executive director and the creation of marketing and development plans. It had become clear that the breadth and depth of our development work have grown beyond the capacity of our volunteer board, active development committee, and current staff. The additional capacity provided by this position will allow us to consistently and effectively reach new communities and develop the relationships that are so important in long-term philanthropy.
The new position creates the capacity for reaching new donors throughout our service area and creates needed space for duties in other functions. This new position will both significantly increase the capacity for the executive director's community involvement and major donor work and simultaneously, provides capacity for the executive assistant position to assume more financial and program duties. The position creates a triple win in the strategic middle ground.
We are grateful to the MJ Murdock Charitable Trust for funding the growth of the independent community foundation on the Kenai Peninsula. We're excited about what we'll be able to accomplish in the community with this new capacity.
Mike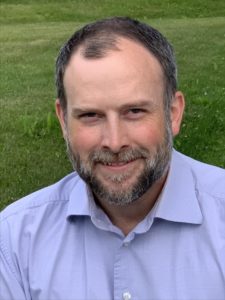 ---
Rasmuson Foundation Tier 1 Grant
We want to send a big thank you to the Rasmuson Foundation for a Tier 1 Grant of $19,031 to fund technology equipment and new chairs for the Community Conference Room. We're so grateful to have a partner like the Rasmuson Foundation. They have supported so many projects and initiatives in the lower Kenai Peninsula.
Thank you for your continued support. 
---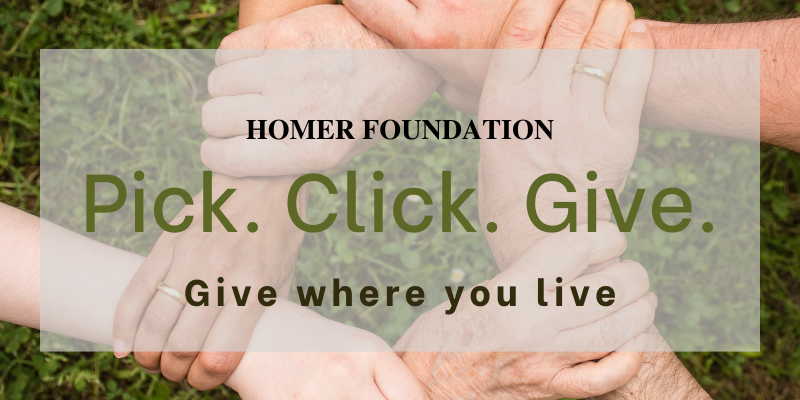 Pick.Click.Give.
Thank yo to al those who selected the Homer Foundation as the recipient of a donation from your annual Permanent Fund Dividend. If you want to support us at any level, choose the Homer Foundation through Pick.Click.Give. until August 31st. 
---
New Funds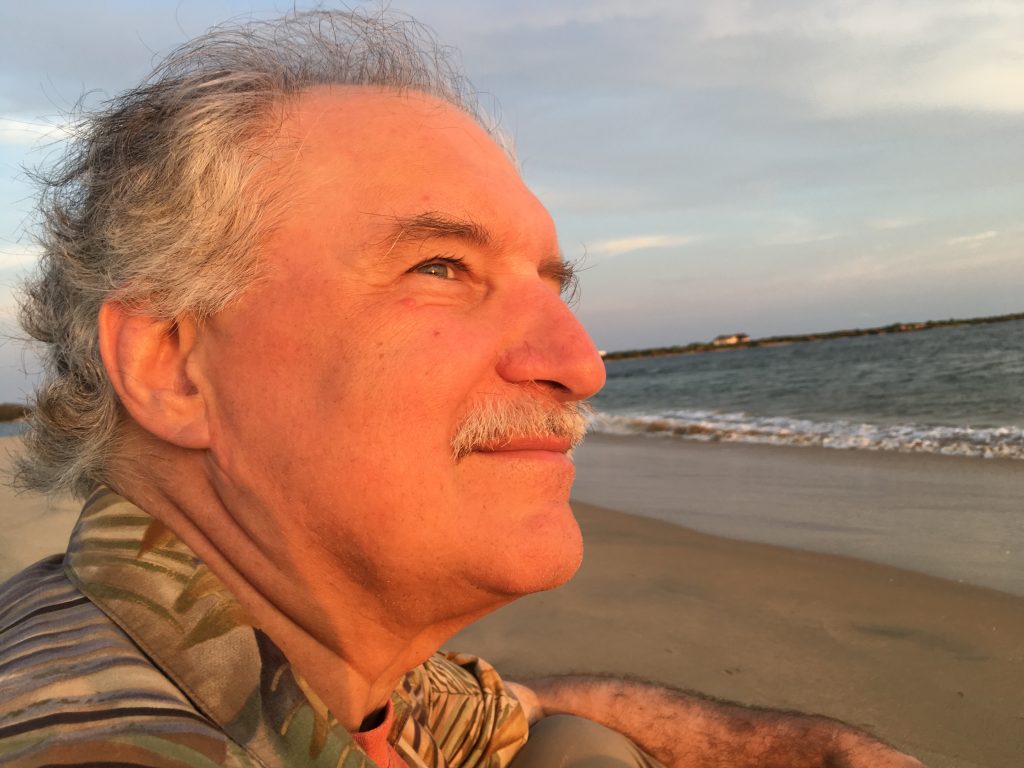 We are excited to announce two new endowed funds, both in memorial of Gary Thomas. Gary was a community icon who's legacy will be long felt in the Homer area.
First, thanks to Gary's wife, Laura Patty, we now have the Gary Thomas Memorial Fund. This field of interest fund is fittingly for 'community betterment and development."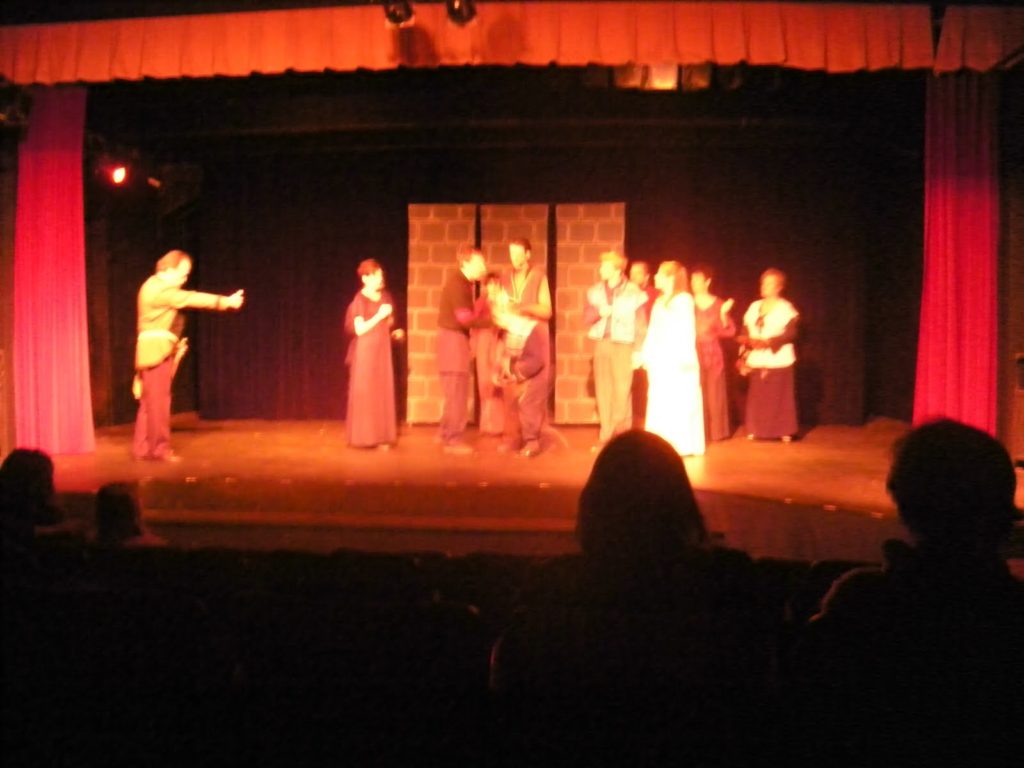 Secondly, Pier One Theater has started an agency endowment named the Gary Thomas Live Large Fund. Like all our agency funds, this fund will support Pier One Theater with an annual payment for operations forever. 
While it may be part of our mission to establish these funds, it's more than that. Gary Thomas was an early board chair and trustee and a long-time member of the Community Grants Committee. It's a privilege to be the caretaker of a small part of Gary's community legacy. Thank you to Laura Patty for trusting us with such a precious gift.
If anyone wishes to contribute to either of these funds follow the Donate link below or contact us and we will be glad to help you.
---
Recent Grants
You have helped make a difference in your community! See how your support has impacted the world around you: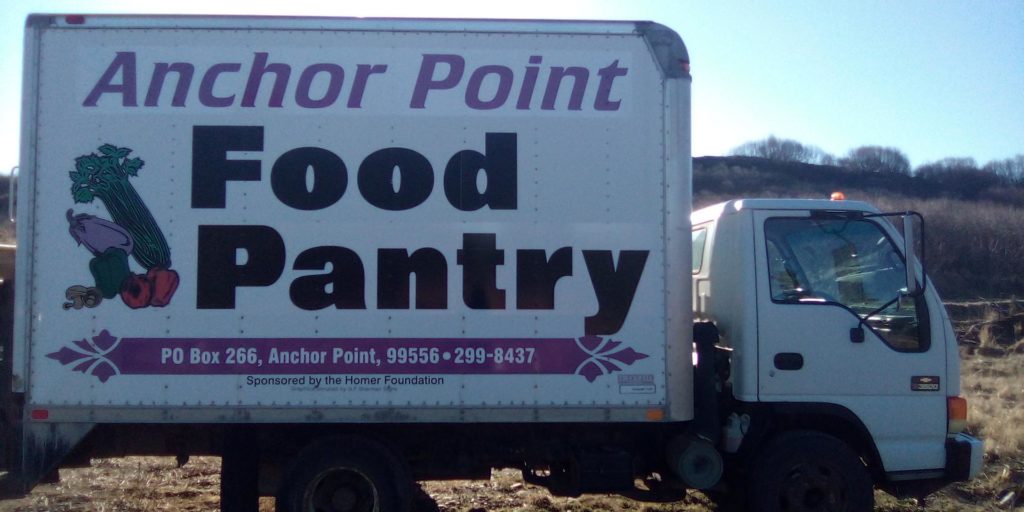 Anchor Point Food Pantry – Delivery Truck Repairs
The Anchor Point Food Pantry was awarded $5,000 from the Opportunity Fund to repair the lift gate on their donation pick up box truck. This critical equipment is used to weekly transport Food from the Kenai Peninsula Food Bank to Anchor Point. It is also used to pick up other donations locally. Keep up the good work!
---
Philanthropy Fact of the Month
Average donor-advised fund account size was $159,019 in 2020