A Summer to Remember
Update from the Executive Director
There are certain times and seasons which stand out in our individual and collective memories. For better or worse, the summer of 2020 will be remembered for a long time; COVID-19 daily counts, social unrest sparked by a senseless and avoidable death, depressed economy, financial market difficulties. All of these are true, and we wish none of them had happened.
As justifiably upsetting as these things are, we want to focus on what else has happened during this pandemic. The Homer area raised over $130,000 to help our neighbors ($66,752 from the Church on the Rock, I Love Homer fund and $63,476 Homer Foundation, COVID-19 Response Fund). This figure doesn't include the thousands of dollars given directly to non-profits helping those in need. Given the population of our area, that was an amazing out pouring of generosity.
While this season is far from being over, our community response was and is exemplary. Homer is a special community. Despite all the angst and worry, we set aside our differences; we step up and help our neighbor when the need arises.
Thank you for being caring and generous.
Thank you for being great neighbors.
Thank you for giving close to home.
Sincerely,
Mike
---
Our COVID-19 Response
On March 25, 2020 the Board of Trustees created a new fund for the Homer Foundation in response to the COVID-19 pandemic. This fund is being used to support our local non-profits and the vital services they provide. Some of these organizations are already seeing huge impacts upon their programs, and these non-profits have already received at least one round of funding from us, including:
Anchor Point Senior Center, $4,200
Homer Senior Center, $4,750
Anchor Point Community Food Pantry, $7,000
South Peninsula Haven House, $2,500
Homer Farmers Market, $2,500
Cook Inlet Council on Alcohol and Drug Abuse, $2,500
Homer Community Food Pantry, $2,850
Voznesenka Community Council, $2,500
Hospice of Homer, $799
Kachemak Bay Family Planning Clinic, $2,500
Ninilchik Senior Center, $1,500
To date, we have funded all eligible requests.
As the economic slowdown continues, as enhanced unemployment benefits and debt forgiveness run out, we know there will be more requests due to the impacts from this pandemic. This fund allows for flexibility for the agencies to apply as needed and for the Foundation to meet changing community needs. Right now, the focus for non-profits applying should be addressing basic needs including human services and emergency assistance or serving vulnerable populations.
If you would like more information about the COVID-19 fund, you can go to our webpage here. 
---
New Fund Options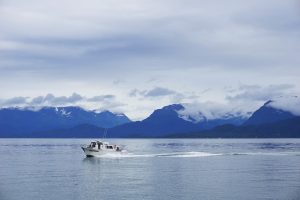 Big news from the Homer Foundation: the Board of Trustees has approved a new option for those who want to give back in the community with a timeline or project in mind. We now offer non-endowed fund options. This applies to all types of funds including donor advised, field of interest (including scholarship), and agency funds. This will allow donors and agencies a new and more flexible way to meet their philanthropic goals.
What is the difference between an endowed and non-endowed fund?
In an endowed fund the donation is invested and never spent. The Foundation makes the income available to grant yearly awards to the charity or cause in line with or donor's intent. Because the capital is never touched, an endowment can continue making an impact indefinitely.
A non-endowed fund may use the initial donation as well as any interest and earnings, to support a charitable purpose that the donor has chosen. A non endowed fund can have a greater impact sooner, with a specific timeline or project in mind, but it is finite. When all of the capital and earnings have been disbursed through grants or scholarships, the fund ceases to exist.
Endowed or Non-endowed: Which is right for me?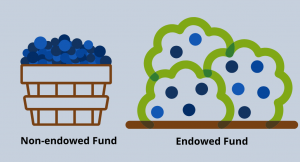 Either fund can produce an abundance of good in the community. The primary difference between an endowed fund and a non-endowed fund is the permanency. If that is one of your giving goals, then an endowed fund is the best choice. If you are more interested in a finite period of giving, or not sure if you're ready to create a permanent fund, then a non-endowed fund may be the right choice. Many non-endowed funds are later converted to endowed. Here are some thoughts on fund type:
Choosing an endowed fund

Creating an endowment is like planting a tree that will provide fruit for every season for years to come. An endowed fund offers a way for donors to fund a cause or organization they believe in, forever. Permanent gifts provide peace of mind knowing that the community issues and organizations you care deeply about will be funded on a regular and sustainable basis, both now and long after the donor is gone.
Donors recognize that endowments are particularly important when lean economic times hit, as they provide a base of funding that may allow the Homer Foundation to support community issues, even when annual donations are scarce. This is a way to support an organization's work indefinitely.

Choosing a non-endowed fund

Many donors are motivated to give during their lifetime but are not seeking perpetuity. These donors may want to see the results of their gift. A non-endowed fund enables you to be responsive to immediate community needs with the full value of the fund.
Want to know more about non-endowed funds or the Homer Foundation? Drop me an email at mikemiller@homerfoundation.org, call 907-235-0541 or just swing by the office at 3733 Ben Walters Lane in Homer.
---
2020 Summer Picnic- COVID Style
The Homer Foundation has come to the hard decision to cancel our traditional summer picnic. Our picnic is usually held in July and is an informal event held by the board to thank our donors and fund advisors. Due to the uncertainty and health risks associated with group gatherings, and following the recommendations from the CDC and DHSS, we have decided to change the format of our gratitude. The board is still working on the details but we will be sure to let all of our donors know our appreciation in a COVID-safe manner. 
---
Zero Interest Loan Option
Bridge Loan doubled from $5,000 to $10,000. More flexibility allowed. The Foundation has always had a 0% loan program for non-profit organizations with a $5,000 cap. This program is for non-profits experiencing a short-term cash flow issue. Due to general inflation since this was first enacted years ago, the Board of Trustees felt like a change in amount was necessary for our community and also gave itself leeway to both extend the traditional 60-day payback time frame and/or make some of or the entire loan forgivable if the situation warrants extraordinary action. Contact the staff if you have any questions about this program.
---
Quick Response Grant Updates
We have had a few organizations come to us with requests for help to change their programming in these COVID-19 times. Here are three examples of ways we are supporting our community with these transitions:
Friends of the Homer Public Library requested support for their Summer Reading Program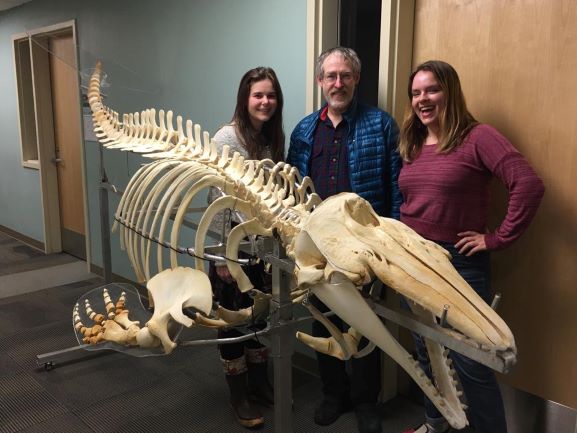 Center For Alaskan Coastal Studies has received $3,000 to help change their youth programs.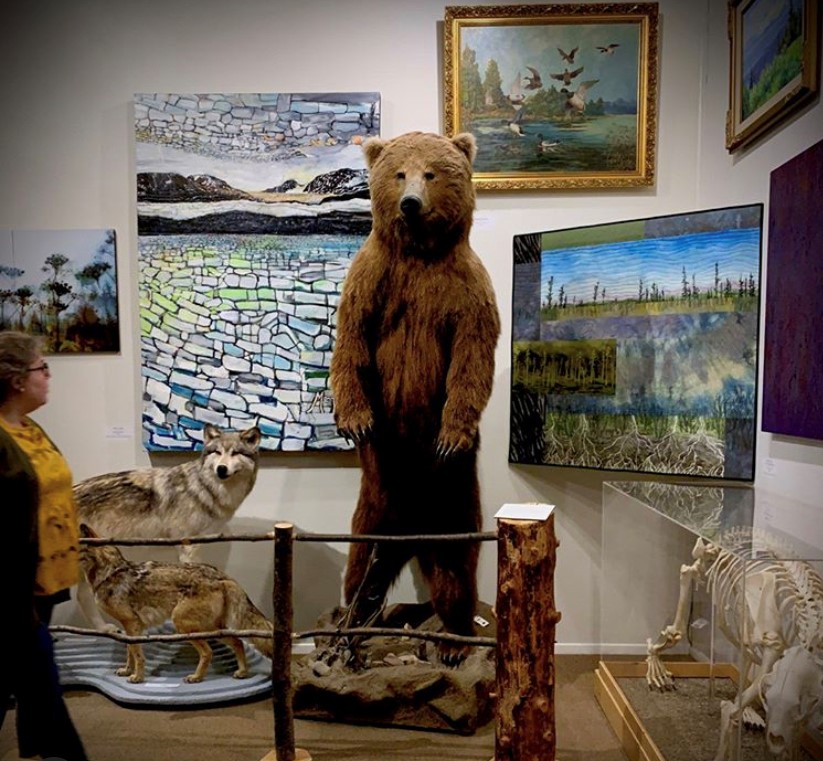 Pratt Museum has created a new position to help transition their summer programs into a digital format.
---
Other Grant Programs: Scholarships and YAC 2020
We are pleased to announce the 2020 scholarship recipients:

• Alain and Daniel Rieser Scholarship- Anthony Melkomukov, $3,000
• Beluga Tail Non-Fiction Writing Scholarship- Ruby Allen, $3,000, and Anthony Melkomukov, $3,000
• Health Care Providers Scholarship- Megan Kirsis, $3,000, Ruby Allen, $1,000, and Amber Bridgeman, $1,000
• Homer Community Science Scholarship- Ruby Allen, $1,250, Abigail Middleton, $1,000, and Rio Shemet Pitcher, $750
• Nikki Geragotelis (Fry) Memorial Scholarship- Colby Marion, $5,000, and Abigail Middleton, $1,000
• Sutton James Miller Memorial Scholarship- Anthony Melkomukov, $1,000
• Kachemak Bay Medical Clinic Scholarship- Autumn Carlson, $2,000
• Fish & Wildlife Scholarship- Autumn Carlson, $2000
• Nursing Studies Scholarship- Annali Metz, $1,500
• Drew Scalzi Memorial Maritime Scholarship- Jacob Clark, $1,000, and Amber Bridgeman, $1,000
• Heather Pancratz Memorial Scholarhsip- Sophia Klaich, $500, and Zachary Trail, $500
We are proud to support these students with a total of $32,500 awarded in scholarships this year. Way to go class of 2020!
For more information about our scholarship process, click here.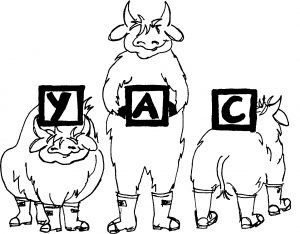 The Homer Foundation Youth Advisory Committee is pleased to announce the following recipients of our annual YAC grants that support fun and healthy activities for youth in our community: Homer Hockey Association to purchase new gear for the Microbell program, South Peninsula Behavioral Health Services to support the summer ReAKtion Club, Soccer Association of Homer for underwriting SPARC rental fees for youth activities, and Homer High School Student Council to support travel expenses to the AASG Fall Conference.
For more information about our scholarship process, click here.
---
How you can help…
Make a donation today!
Commit to making that a monthly donation
Increase your annual gift
Donate as a business partner
Talk to your family about naming the Homer Foundation as a beneficiary through revocable planned giving.
Ask your employer to become a business partner.
Talk to your friends about why you give and encourage them to do the same
---
---
Legacy Corner
Did you know it is easy to leave a legacy for your community?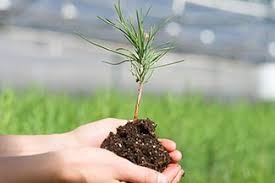 Wills, Bequests and Living Trusts
If you are looking to leave the legacy gift via a Homer Foundation fund in your will, you are able to do so by adding as little as one sentence in your will to complete your gift:
"I give to the Homer Foundation of Homer, Alaska, Tax ID #92-0139183 (all, or __ percent of) the rest, residue and remainder of my estate for its general purposes."
You can also be specific to a fund for a cause (arts, children, hunger, environment, etc). You can even specify a particular nonprofit agency. For more options, please click here for sample bequest language to be included in your will or other estate documents.
This type of donation in your will or living trust helps to ensure that we are able to sustain the issues you cared about in your life for years to come.
Beneficiary Designations
Another simple way to leave a legacy is through life insurance. By designating the Homer Foundation (or a particular cause or fund) as the beneficiary of the policy.
A beneficiary designation can be in:
IRAs and retirement plans
Life insurance policies
Other Donor-Advised Funds
It takes three simple steps to make this type of gift. Here is how to name the Homer Foundation as a beneficiary:
1. Contact your retirement plan administrator, insurance company, bank or financial institution for a change-of-beneficiary form.
2. Decide what percentage (1% to 100%) you would like us to receive and name us, along with the percentage you chose, on the beneficiary form.
3. Return the completed form to your plan administrator, insurance company, bank or financial institution.
---